Results
We work with you on a personal level to determine the best solutions for your unique needs, then leverage our seasoned expertise to achieve the best possible results.
Relationships
We are your trusted partner in success. Our firm is large enough to offer a full range of professional services at a fair price, but small enough to give you the individual attention that you deserve.
Relief
Rest assured that when a need arises, our firm is ready and capable to handle everything for you so you can focus on what matters most to you.
Partner Profiles
Tammy L Kamp, EA – Tax Professional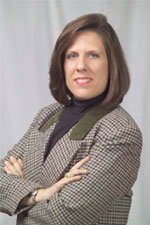 PROVIDING EXCELLENCE IN CLIENT SERVICE
By far, the most enjoyable part of what I do is working with our clients. It is very rewarding to me to be able to help them with the ever challenging tax and financial issues as well as offer advice on how to run a more efficient business. It is my mission to relieve as much stress from our business owner as I can. I prefer they concentrate on growing their business and leave the financial aspect in or hands. Our clients can expect to receive professional, competent service in a relaxing atmosphere. It is important that our clients feel like family.
BUSINESS GROWTH
While living in New York, I received a Degree in Occupational Studies of Accounting with Bryant & Stratton Business Institute. I utilized my accounting knowledge for many years and have over 20 years experience in the Accounting field. I have done work for McLane, Blue Cross Blue Shield, Bankers Trust and Federal Communications Group. I also have a BS in Accounting as well as  a Masters In Taxation with FAU. Currently I am an approved Acceptance Agent, helping international clients obtain ITIN's so that they can engage in business here in the US. I am also a Licensed EA, Enrolled Agent, which is a tax professional, tested and licensed by the Federal Government, to practice tax before the IRS. I continue to educate myself in tax matters as this is a field that stands still for no one.
---
Chad Kamp – Real Estate & Sales Tax Specialist
In pursuing financial freedom, Coannah Financial Solutions understands that the key to success is preceded by sound, well-informed, financial decisions. One of the primary reasons I am appreciative of an organization such as Coannah, is the fact that clientele know that there is always an open door policy for them. Coannah's fees are 99% flat rate based. This means, as a preferred client, you will incur no additional charge for the specific services you engage Coannah with, no surprises. We welcome and encourage open communication with you the client. Unlike most in the field, you can depend on Coannah to always respond to you in a quick and timely manner. We don't like to wait and we don't make our clients wait either.
Prior to joining the ranks at Coannah I had close to 17 years experience as a Field Revenue Officer with the Arizona Department of Revenue and the City of Mesa. My tenure at the Department has given me extensive insight to the inner workings of the Department. I put this unique knowledge and experience to work for you. In conjunction with serving on tax related issues for clientele at Coannah, I also work extensivelyin the real estate sector as a Designated Broker. As the broker of Coannah Realty Inc. I strive to protect the interests of my clients when buying or selling real property. Being a resident of Arizona for over 25 years, I am very familiar with the market, growth and trends of the Valley.
Having such a broad range of experience has better equipped me in weaving through the finer details of real estate investment and taxes. My entire working career has been in the finance arena. I enjoy working and accomplishing clients goals by sharing my knowledge and experience of governmental tax and real estate.
I look forward to putting my experience and knowledge to work for you when you join Coannah as a preferred client.